CAll us toLl free
1-877-550-1724

Chairman's
Message
It gives me a great pride and satisfaction presenting our company profile. There is a wonderful aura surrounding us with warmth and strength for an exciting beginning with the power to motivate, invigorate and unite to create awareness of the biggest wealth in
life-health
.
Our business is caring for the world; one person at a time. At Vitalee Inc., we embrace research and science and bring innovative new ideas and products with no side effects and advance the health and well-being of people around the world.
While acidic and alkaline substances are both equally vital to life, acidic substances promote decomposition while alkaline substances prevent it. In fact, the denominator in all degenerative diseases is
acidic waste
, which is largely bi-products of the food we eat.
Acidic blood blocks vitamin absorption, creates toxic buildup in clogged cells, slows organ function, prevents proper digestion, creates excess gas and bloating, causes unhealthy weight gain, and speeds the aging process. Acid-forming diets can increase risk of developing calcium-rich kidney stones.
Natural supplements have attained global proportions in recent times and marching on to be one of the fastest growing and most promising segments in the modern era. Good health and its awareness has been the most sought after asset in human history and in today's modern context, it is spearheading at an incredible rate of borderless economic integration.
To embark on a journey of success one needs customer loyalty, the tools of planning, foresight, strategy and resources. And it is imperative to combine these forces in an industry, which lives by the 24x7 concept and every process element needs to be addressed with thorough professionalism, confidence and accountability.
We want to be distinguished by the quality of products we produce, and its effectiveness experienced by our customers. Had it not been for our unique herbal formulation of our flag ship product I would not be able to write this message.
My only inspiration to get this business going is to leave behind a better world than I discovered it. We invite you to try our product and experience the difference it makes in your health profile. Let us discover how we together can be a catalyst of positive change in healthcare products industry.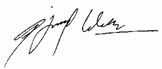 Dr. A. J. Khan
Chairman and CEO
Vitalee Inc.
Product helps and supports following ailments
Anti Aging

Low Energy

Weight control

Sugar Balance

Cholesterol

Eye Functions

Bones & Teeth

Hormone Balance

Immune & Sinus Functions

Memory & brain functions

Arthritis Relief

Skin, nail and hair loss

Stress & depression relief

Bowl functions

Cleaning, Detox & Digestion

Joints pain

Sleep disorder

Cholesterol

Antioxidant

Blood Pressure

Dementia

Jetlag
Client's Review

Guarana is an herbal stimulant that contains a form of caffeine called guaranine, which is 2.5 times stronger than the caffeine found in coffee, tea and soft drinks. read more..